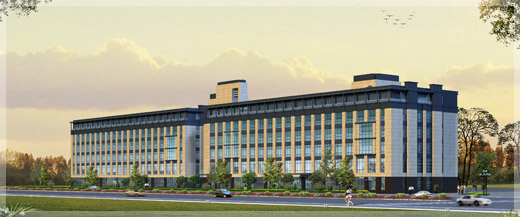 公司的董事长陈跃先生在二十世纪九十年代初,就开始汽车真皮座套类产品的研发和生产,已经有近二十年的历史。公司位于长三角地区的沪、苏、杭"金三角"的中心---嘉兴市,距离上海、杭州、苏州等长三角中心城市都只有一个小时车程,交通十分便利。公司占地面积45000m2,现有建筑面积30000m2。
  经过多年的精心经营,公司已发展成国内专业生产汽车座椅面套、飞机座椅面套、游艇座椅面套、客车座椅面套及高速列车座椅面套的规模型企业。在汽车座椅面套中,除生产传统的固定式OEM原装面套外,还首创了活络式便捷套装面套,为顾客提供了多样化的选择。公司下设研发中心、品管部、生产部、物流部及其他职能部门。目前,公司的月生产能力已达20000余辆套。除国内市场,产品还远销海外多个国家。同时公司还按照不同客户的需求量体制作,充分满足个性化的要求。
  公司拥有一大批高水平的技术骨干和熟练操作员工,,造就了一种可持续发展的态势。公司下属的浙江雅迪世纪汽车内饰件有限公司通过了ISO9001认证和航空体系AS9000认证。雅迪企业用科学的管理手段,不断推进企业的发展提高。
  精良的设备亦是本公司高品质产品的一个重要保证,多年来,公司先后引进了全球先进的法国力克系统软件、多层主动裁床、真皮自动裁剪机,德国杜克普、日本三菱等著名品牌的缝纫机,确保产品的精工制作。
  本公司愿与国内外客户和供应商建立广泛的业务关系,本着精诚合作、互利互惠、共同发展之宗旨,共创美好的未来。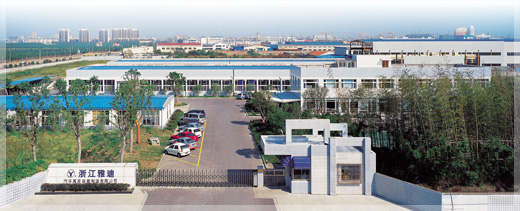 Mr. Chen Yue, the president of YADI, is a pioneer in the genuine leather automobile interior manufacturing industry. Over a century ago, in early 1990s, he had already started to develop and produce upholsteries for automobiles. Today, YADI has had over 20 years of experience in the automobile upholstery manufacturing industry. YADI is located in the center of the "Golden Triangle" of the Yangzi River; the southeast district of Jiaxing City in the Zhejiang Province is only one hour away from Shanghai, Suzhou and Hangzhou. YADI is in a very convenient location. It also covers a total area of 45,000 square meters with a construction area of 30,000 square meters.
After many years of careful and successful management, YADI has developed into a leading scale enterprise specializing in manufacturing the upholsteries for automobiles, aircrafts, recreational boats, buses, and high-speed trains. Besides the fixed-styles of OEM type upholstery, YADI was the first to develop adjustable types of convenient upholstery among the auto industry, which added a larger variety for customers to choose from. The company consists of: the R & D center, the Quality Control Department, the Production Department, the Logistic Department, and other departments with various functions in the operational stream. Currently, the company's production capacity has reached more than 20,000 sets of upholstery per month. Besides the Chinese domestic market, YADI's products are sold in great quantities to different countries in the world. On top of the volume, YADI also fulfills the needs and requirements from different customers and personalizes its products for customers.
With a large group of upscale technicians and a skillful operating staff, YADI has created a monument for sustainable development. The company's subsidiary, Zhejiang YADI Century Auto Interior Co. Ltd., has passed the ISO9001 certification and the aviation system AS9000 certification. YADI is an enterprise with scientific management methods, continuously pushing for improvement in the development of enterprises.
High-end and excellent quality equipment also provides YADI with a better guarantee that it will produce high quality products. Over the years, YADI has imported equipment from world leading brands, such as the Lectra software system, multi-cutting initiative systems, automatic leather cutting machine from France, Durkopp Adler sewing machines from Germany, and Mitsubishi sewing machines from Japan. All these aspects further ensure the technical requirement of YADI's state of art production.
With the spirit of sincere cooperation and mutual benefit, and the win-win developing will, YADI is willing to establish a broad business relationship with customers and suppliers at home and abroad, and create a flourishing future together.